James A. Rooks Memorial Student Intern Program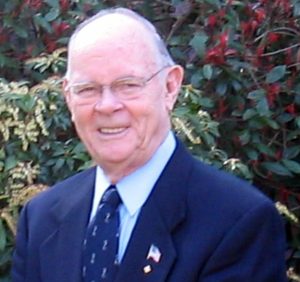 One important issues the Pulp and Paper Industry faces going forward is attracting new, young Electrical Engineering talent to the industry. Recognizing this, the IEEE Pulp and Paper Industry Committee (PPIC) has arranged with the IEEE Industrial Applications Society (IAS) to sponsor up to four Co-op/Intern Students to the Annual Conference. The reason is simple – the more they can learn about the industry and what it has to offer, the more likely they will be to consider joining the Industry after graduation.
James A Rooks was a long time support of the IEEE and the PPIC Conference. In recognition of Jim's life-long contributions to the IEEE, The Pulp & Paper Industry Committee of the IEEE Industry Applications Society has established the James A. Rooks Memorial Student Intern Program. Every year our committee celebrates Jim's relentless compassion to bring young engineers into the industry by sponsoring engineering student interns working for industry manufacturing companies, to attend our annual PPIC technical conference at no cost. As Jim personified excellence in engineering, so too will the next generation of engineers be better prepared to meet industry challenges through exposure to technical papers and tutorials at the conference, and interaction with leading practicing engineers. Proceeds to fund this initiative come from the James A. Rooks Memorial Endowment established by the IEEE Foundation. On the registration page you are given the opportunity to make a contribution to this endowment. All contributions received by the PPIC conference go to the endowment.
As an alternative, the IEEE Foundation has established an online donation website. To learn more about the IEEE Foundation, click here. From the IEEE Foundation website, you can donate to the James A Rooks Student Intern Program by selecting the "Donate Online" tab at the top of the page. From the "Designations" drop-down menu, be certain to also select "IEEE James A. Rooks Memorial Grant Fund" so your contribution will be directed to the proper fund. The IEEE Foundation qualified under U.S. Internal Revenue Code 501(c)(3) and donations are eligible to receive tax-deductible contributions in the United States. For a donation of any amount, the IEEE Foundation will send a receipt for your records https://www.pul2023 Student Interns & Young Engineering Professionalsand also notify the Rooks family of your generosity. As a recognition of your generosity, your name and contribution level (President's Circle, VIP, Guarantor, Benefactor or Patron) will also be included in the JA Rooks flier provided with the conference registration packet given to registered attendees of all future PPIC conferences.
Click here to read more about the James A Rooks Memorial Student Intern Program.
Click here for the Student Intern Program Invitation
Past Intern Conference Attendees